Well, we are home again, home again. For five days now actually, and while it has been FANTASTIC to be back in our space, the time adjustment has been much more difficult than on arriving in New Zealand. This random muppet speaks like my brain feels.
Getting back to normal, I have noticed all of the little mini-stressors of every day life that I unknowingly left behind for two months – the appointments, the activities, the house details, and most of all, all THE STUFF we have in our normal lives. There wasn't near as much to keep track of, clean, or have scattered around and then hopefully put away (for God's sake, just put it away again!) while we were gone. It's all here. Here where the responsibilities and comforts are; at "the 7-1-5 house" as Cam called it while we were away. "When are we going back to that 7-1-5 house?"
I am going to breeze through the last several days of our marathon adventure here! These little posts have provided a bit of a hobby for me over these last two months and James and I have already enjoyed looking back over the photos ourselves to remind us of what we have done.
We originally thought we might travel out of Sydney to the Blue Mountains (about a two hour train ride west) to get a break from the city, but after settling in we couldn't imagine doing one more move and the city was mostly charming, and so here we parked.
Highlights:
Friday, we went and did another one of our scavenger hunts in the morning. It was a fun one because the walking was only about a mile so no one got too worn out, the clues and challenges were very kid-friendly, and nostalgia made me cave for soft serve cones with flake chocolate bars plunged into them at 11 in the morning. We learned a lot via statues about a few of the leaders and English royalty in the 1800s and Zach even got to stop and watch a little soccer in Hyde Park.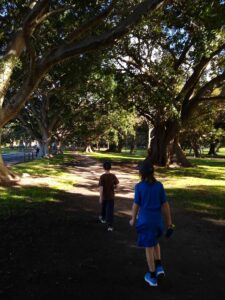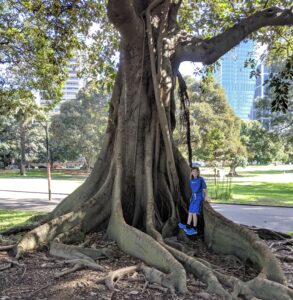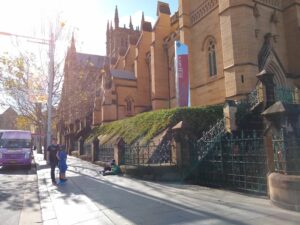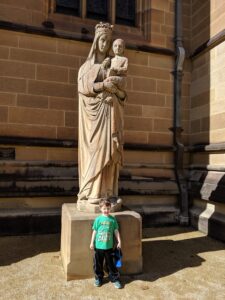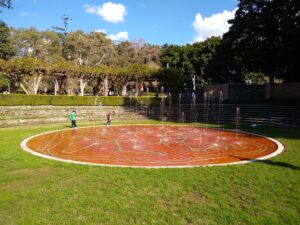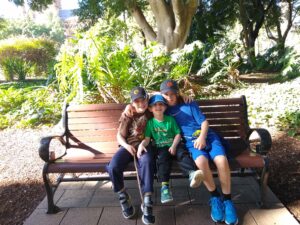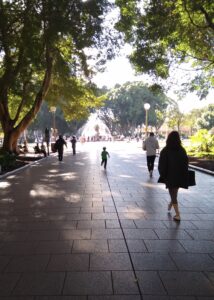 In the afternoon, Cam and I headed out to a park and ended up under one end of the Sydney Harbour Bridge. We decided we wanted to venture on top of it and invited the rest to join us on the wide protected walkway, but Quinn and Zachary quickly discovered they DID NOT enjoy the heights and it became an intensely annoying experience quickly. Great views, run away.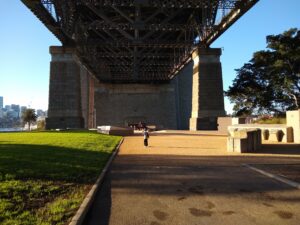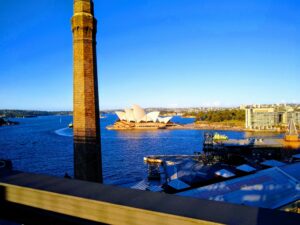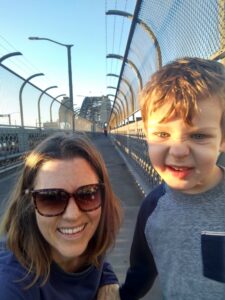 James and Quinn headed out in the evening on their own to check out the observatory across the street from where we were staying and ended up with a sweet little tour complete with plenty of planet and star identification through their telescopes.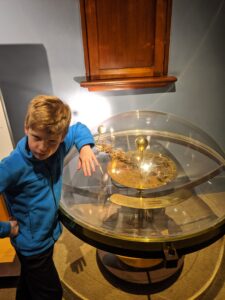 Saturday was designated a relaxing day and we succeeded in the AM, but then accidentally visited the free Rocks museum, detailing the history of the area where we were staying, and afterwards I decided on a "quick" jaunt over and through the Botanic Gardens, which ended up being a LOT of walking. Oops.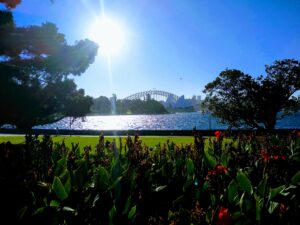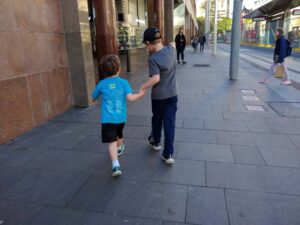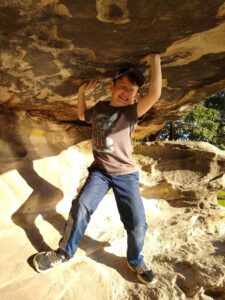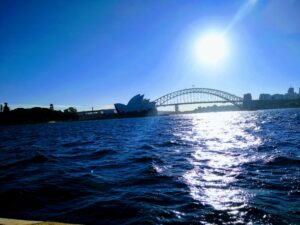 Sunday we took a ferry over to Cockatoo Island, another former penal colony. It wasn't as serious and heavy as Port Arthur had been and had just as much history as a ship building yard (snore) as it did as a prison. In addition to a historic site, it is now a campground and has a couple cute cafes and a few recreational activities. We shot some hoops and picked and chose our way through the cheap audio tour.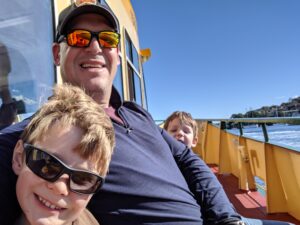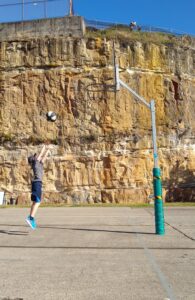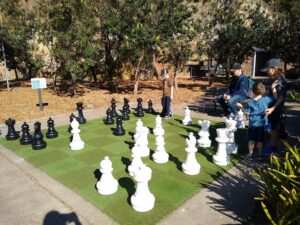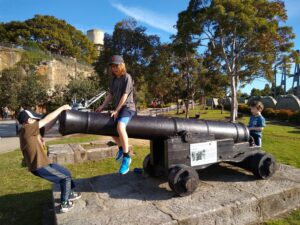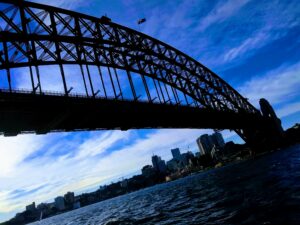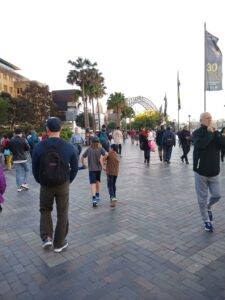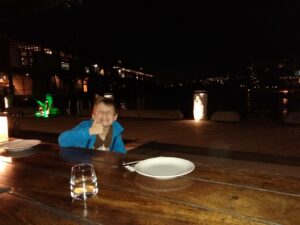 Monday we took some buses down to Darling Harbour area and spent time at a fabulous park as well as a gorgeous hour at the Chinese Gardens: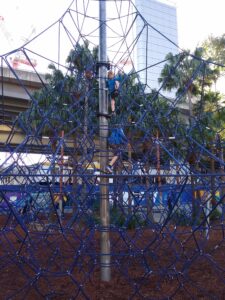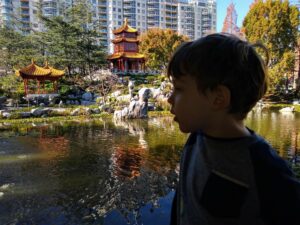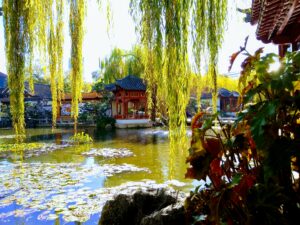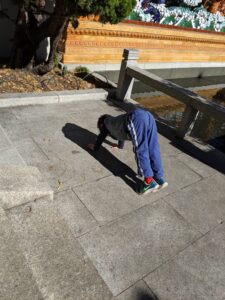 After a repeat meal at a German place that Quinn adored, James gave me a great gift on our last night when he ordered me an extra glass of wine and walked the boys home for showers. I was able to sit out on the patio, people watch for a bit, and think thankful thoughts about all that these last eight weeks have meant for me and my family. The different ways our relationships have been tweaked or enhanced, the strengths I have seen in all of us, the areas I want to give more attention in myself or my loves, and how very very lucky we are to have done and seen all of this and stepped away from our every day.
It has been amazing, and although the trip home was probably THE low point: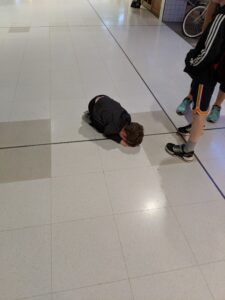 with lots of hard moments, certainly I will take it. I will take it all with gratitude.