Pretty much everywhere we have gone, we went for a reason and had at least one specific destination on the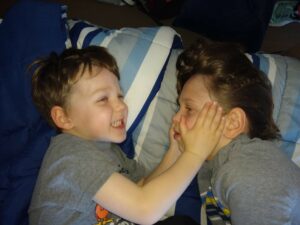 agenda. That wasn't the case in Mooloolaba; we really just wanted to get out of the city for a few days and experience the coast. We could either go a bit south to the Gold Coast, which strikes me as slightly more "party at casinos" or a bit north to the Sunshine Coast, which strikes me as slightly more "relaxed beach with plenty of retirees". I have no idea if my vague impressions are even close, but I of course chose the latter.
We stopped at a mall on the way out to get Zach new size 7 (!) runners because he was outgrowing his (AGAIN) and they smelled like death anyways.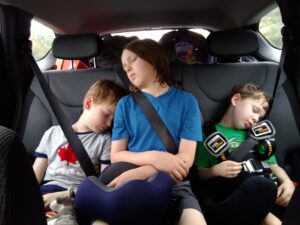 In Mooloolaba, we stayed right across the street from the beach although it isn't truly beach weather.
Highlights:
The boys spent a couple hours looking through the rocky area for sea life while the tide was out. Success with hermit crabs. Not too much else, but the search was fun.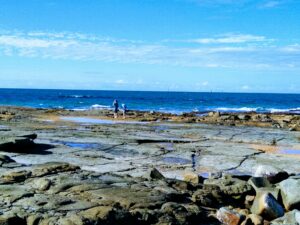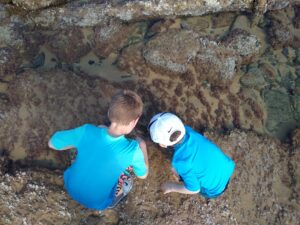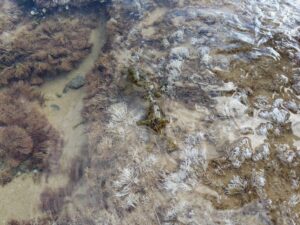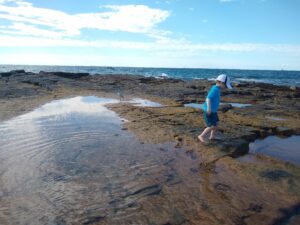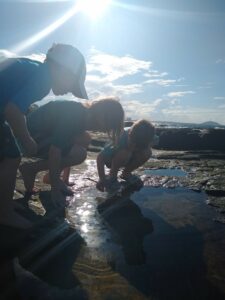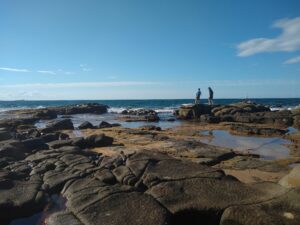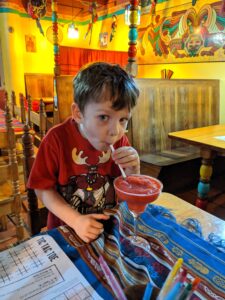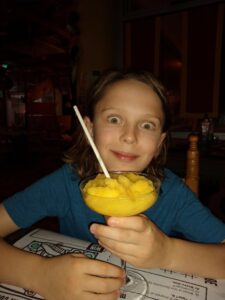 The coast is all beach and relatively flat with not many trees, so there aren't any stereotypical trails. We drove a little ways west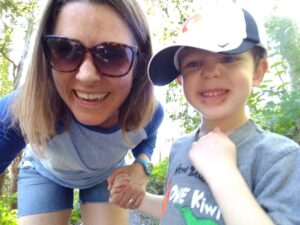 to get our hiking fix at Kondalilla Falls. Hiking in New Zealand was stress-free because they have zero scary animals and no snakes in the country at all. In Australia, there are plenty of dangerous snakes and Kerry's husband Jaco (who is actually from South Africa) told us jovial stories about Tai Pans, which he claims are unique in that they WILL attack unprovoked. Repeatedly. Cool. (We saw zero snakes, which is FINE with me.)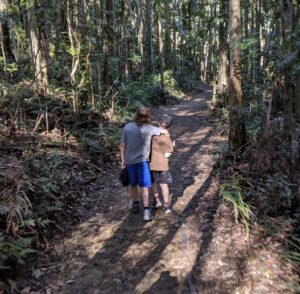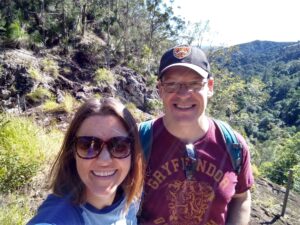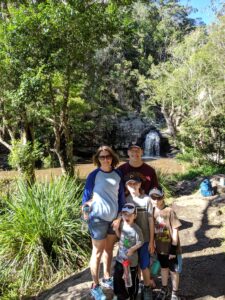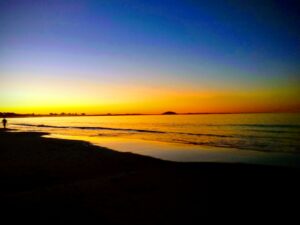 Cameron and I took a super relaxed day while there and he had bonus rest time while the others went off for some more action.
When I was a teen we went to The Big Pineapple several times. I think we toured the fruit orchards in a macadamia nut shaped train and ate a giant sundae, at least that's what I remember. I guess over the last several decades it lost a little or all of it's luster and they are attempting to rejuvenate it now by adding attractions that are completely unrelated to fruit and nuts. And you can't even go inside the pineapple anymore. Lame.
James and the boys headed out there to do a ropes course through the trees. Unfortunately Quinn was just a hair too short to be able to reach the carabiner hook ups so they went over to check out the small zoo they had there instead. Even though we intended to be done with animal experiences, they had a great time since this was another smaller business with opportunities for animal interactions and James apparently met his new BFF emu.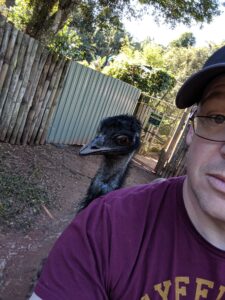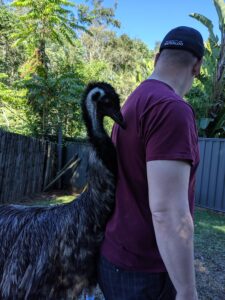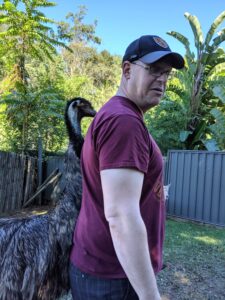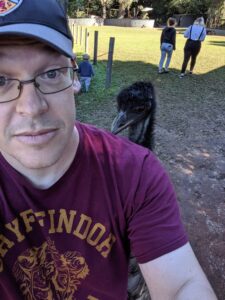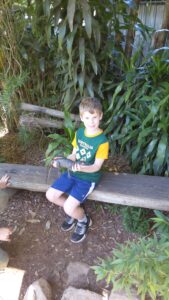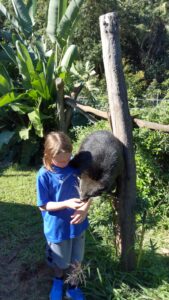 Before we headed back to the Brisbane Airport the last morning I made everyone stop at Point Cartwright Lighthouse for some great views at the edge of the continent. Most weren't excited about pondering that.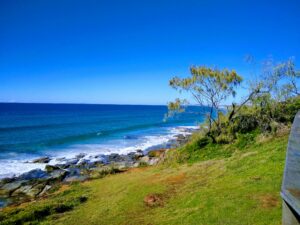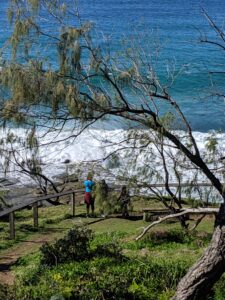 Our stops are dwindling… Zachary expressed a few cities ago that he will be both very sad and also relieved when it's over. I feel similar. We are weary, but so grateful. Quinn, too, randomly realized that the adventure will end in a couple more weeks and said "but I don't want to go home, can't we just live in Australia?" We have plenty of challenging moments like all people do in all days, but I continue to be amazed by the adaptability of kids.
Next up, Cairns!