Well, we are several stops in now and the accounting of lost items is: Quinn's stuffed animal, Birdie (right away in LA), one ball cap, all the kids' toothbrush holders (but that was clearly done by a child that won't fess up), now Cam's stuffed animal, Steven, on our last flight, and amazingly only one sock. Could be worse.
I felt some nagging niggle while in Queenstown and didn't completely put my finger on it until we left. One has to be in awe of the scenery. It's gorgeous everywhere you look. You drive for a bit, everything is beautiful. Mountains, lakes, red and orange fall foliage, blue waters, deep evergreens, rolling hills. You stop for a hike – it doesn't matter which one you choose – amazing. I've let out more slow "wow"s than I can count.
However, if you are looking to experience the New Zealand culture and people and "how New Zealanders live" which is just another aspect of traveling – one I particularly relish – you can't really do that in Queenstown. Their industry is tourism and what you'll experience is tourists and perhaps locals serving the tourists, but not the life of a Kiwi.
That being said, we did our biggest, most WOW experience of the trip thus far on Monday when we took a helicopter ride over the "Southern Alps" to then cruise the Milford Sound. It was only our family in the helicopter and our pilot Ben gave us a great tour of the peaks and was able to answer a lot of my "living in Queenstown" questions. Thanks Ben!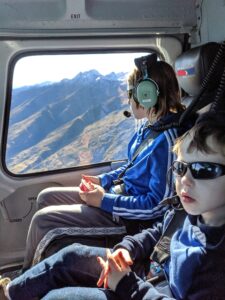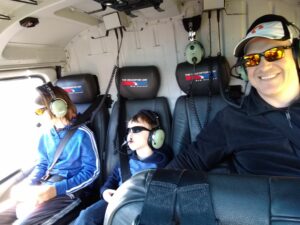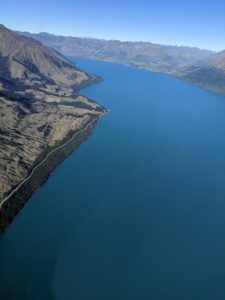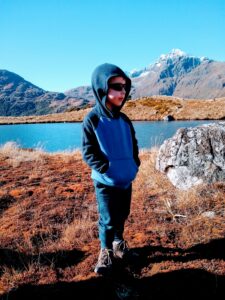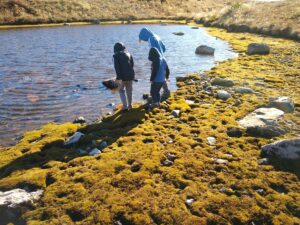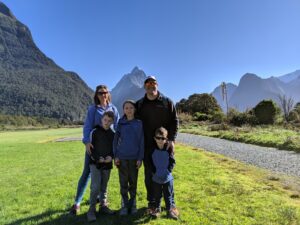 I don't know what to say about Milford Sound itself. How many ways can you say gorgeous about what the earth has to offer? We cruised past countless cliffs and waterfalls all the way out to the Tasman Sea. If you were able to continue west you would eventually get to Sydney, and to the south Antarctica. On the way back we were treated to constant bottlenose dolphin sightings. So, ya. Not a bad day. 😉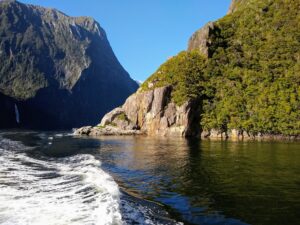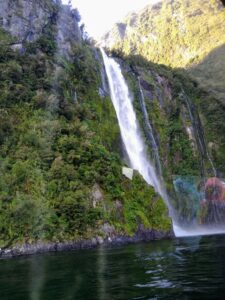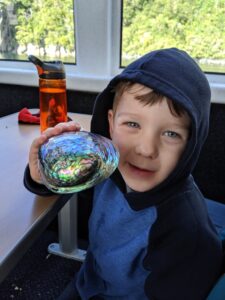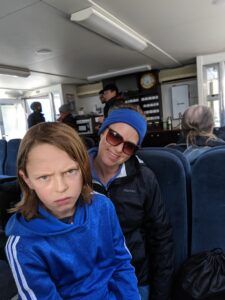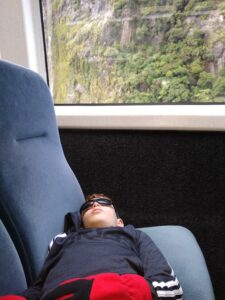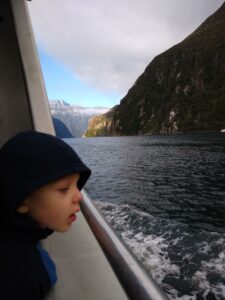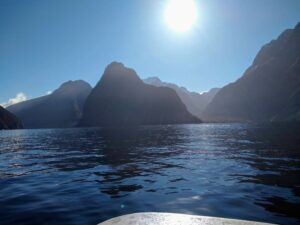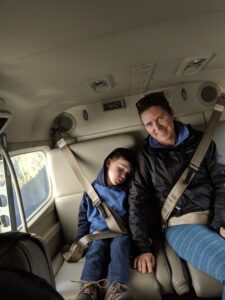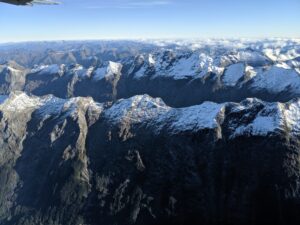 We were TIRED after this sensory overload and took the next day easy with games and walks around the 'hood until a short drive to Arrowtown which is touted as an old mining town. It looks cute, but we didn't arrive til late enough in the afternoon that the mountain was hiding all sun/ warmth. We took a little fall walk, complete with plenty of parent-child arguments about whether it is appropriate to walk through a creek when you are already freezing, and then hunkered down for some good beer and grub at the Fork and Tap to wrap up our time on the South Island.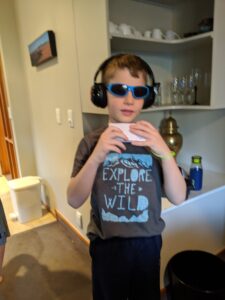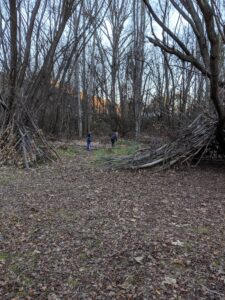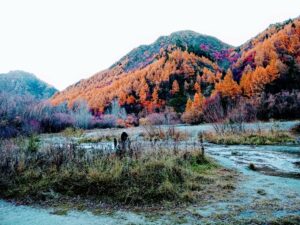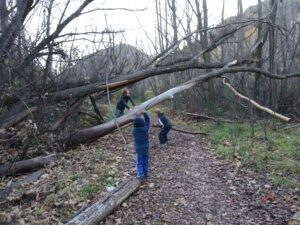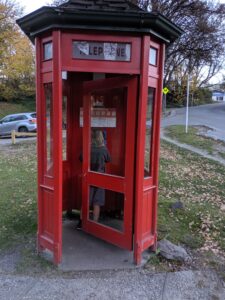 And… time to go…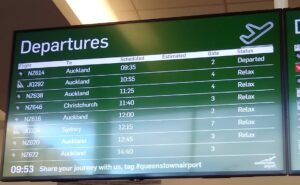 Now, we are back on the North Island, a few miles from Waitomo (below) where the infamous draw are some glow worm caves. We are staying on a fantastic farm property in Otorohanga. Ahhhhhhhh.